Energy Alton has run many different projects and services over the years most of which have been focussed on reducing energy use, a vitally important part of tackling climate change. We refer to these projects Powering Down.
But, given the extent of the climate crisis that we find ourselves in, Powering Down is not enough on its own. We also need to transform the way that we produce and use energy, as quickly as we possibly can. A big part of this will be to transfer as much of our everyday energy use (such as heating and transport) as possible to renewably generated electricity. Part of the solution will be large scale projects such as offshore wind farms, but the more energy we can generate and use locally, the less strain we will put on the local and national electricity networks and the less energy we will waste in transporting it across the country.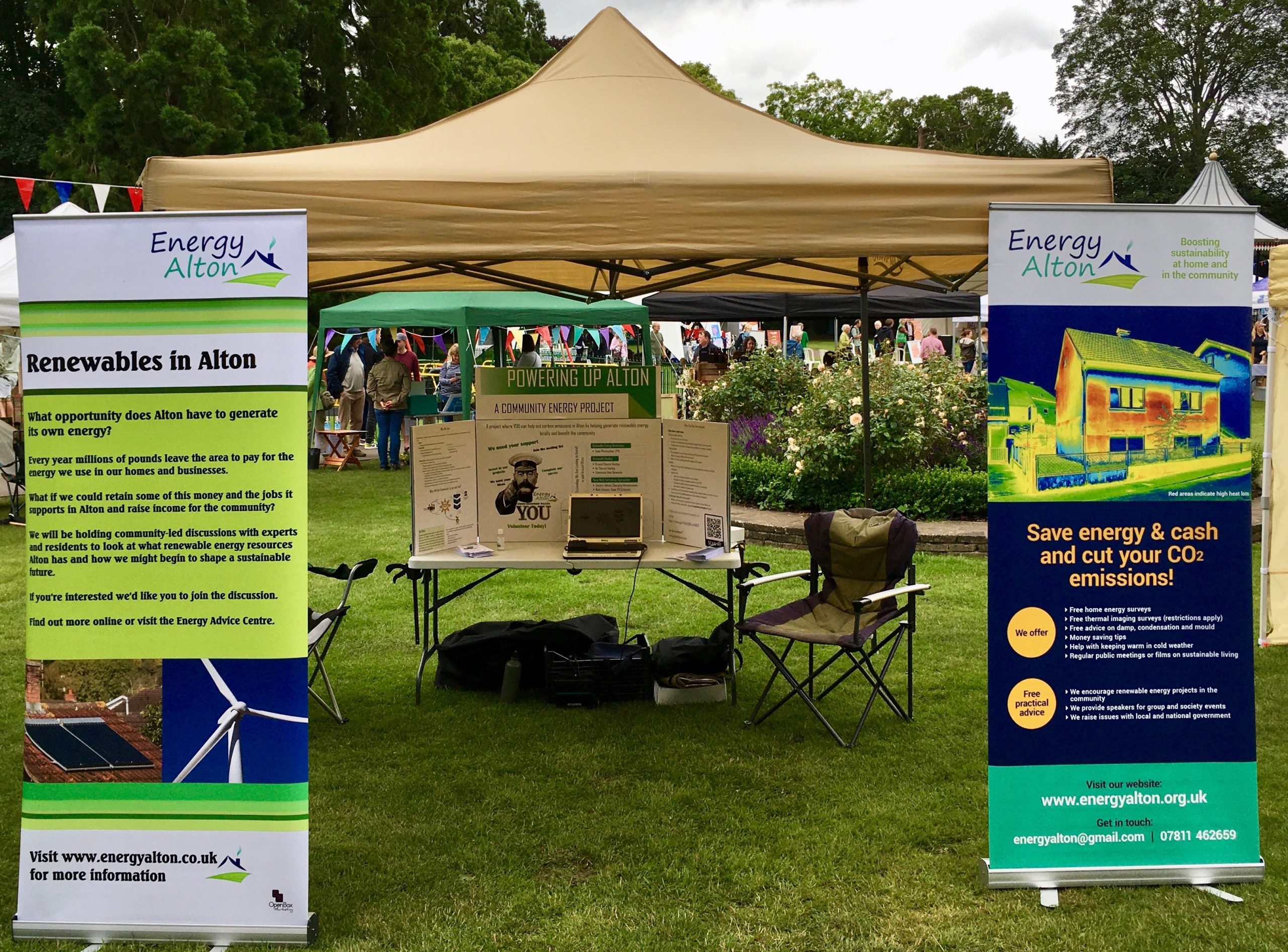 Smaller scale local renewable energy projects also provide an opportunity to involve and benefit the local community by:
Supporting the community to contribute to tackling the climate crisis by investing in local projects.
Supporting local jobs through using local installers.
Providing greener and hopefully cheaper energy to local residents and organisations.
Putting profits towards new projects and other community benefits rather than to multinational company shareholders.
Creating a new community owned and directed organisation to install and own renewable energy projects, providing more local control over renewable energy projects.
Providing a financial return to local investors
Demonstrating technology and business approaches to providing renewable energy to multi-tenant residential properties.
Energy Alton has run renewable energy projects before, notably installing solar PV panels on the Alton Library in 2013, but in 2021 we decided that it was time to start newer and bigger projects in this area, which we now call Powering Up.