Home Energy Surveys
We offer free home energy surveys and independent advice on how to lower your energy bills. We visit your home and the survey lasts about an hour. We discuss the energy loss through walls, roof, windows and floors of your home; heating and lighting efficiency; cooking; damp, condensation and draughts; and at the end we review your energy bills.
Find out more about Home Energy Surveys
Thermal Imaging Surveys
Unless you have a particular issue that needs investigating with a thermal imaging camera (such as cavity wall insulation performance) we suggest that you first arrange one of our standard home energy surveys.  This will give you an overview of how your home could be improved to increase its energy efficiency.  If this survey identifies a need for further investigation, we can then arrange a follow up thermal imaging survey.
Find out more about Thermal Imaging Surveys
Free Advice on Energy Issues
Get in touch with us to discuss energy efficiency, renewable energy and for help in cutting your bills. Our team of volunteers will not sell you anything, just give you free advice on how you can save energy and money.
You can call us on: 07811 462 659 or email us at energyalton@gmail.com.
Business Energy Surveys
Are you a small business worried about rising energy prices? Energy Alton is offering free, independent and tailored energy advice to small businesses across East Hampshire. Our trained volunteers are available to carry out free energy surveys at business premises. They will look at how a building could be improved to reduce heat loss and suggest a range of solutions, from draught proofing to insulation.
Find out more about Business Energy Surveys
Home Energy Helpdesk
For free advice on energy efficiency, renewable energy and for help in cutting your bills, we take our Home Energy Helpdesk to a range of local events. Contact us if you'd like the Helpdesk to come to your event.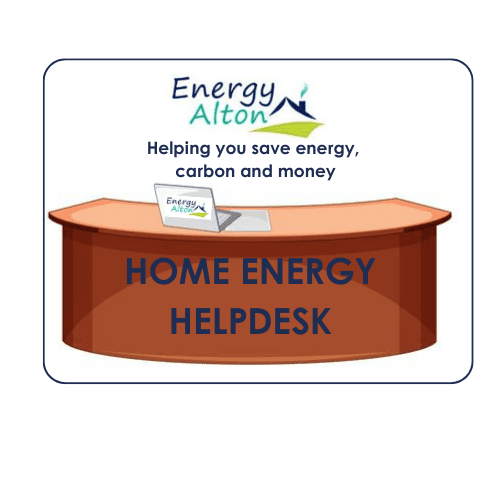 0
People reached
0
Engagements
–
Distribution score
Like
Comment
Share